Social Media Marketing & Creative Agency
Effective Campaigns And Stunning Visuals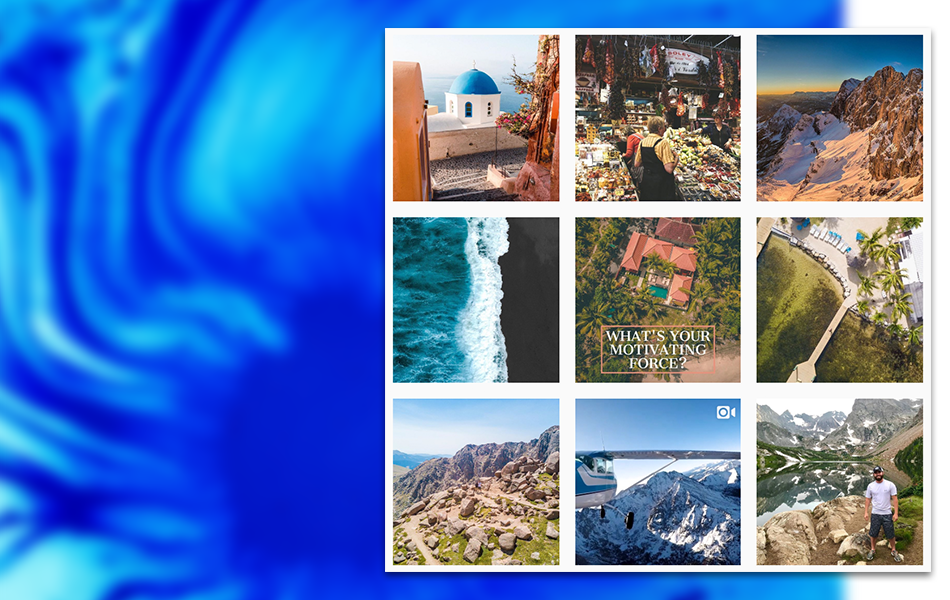 Did you know that 70% of consumers are more likely to purchase from a brand they follow on social media? It's true. Social media is the ultimate brand awareness tool. Everyday people spend hours scrolling through their Facebook, Twitter, and Instagram feeds. 
With a strong focus on both creative, engaging content and effective social media campaigns, Wandrblu will give your brand the voice it deserves. Sign up for a free consultation today, and we'll get you on your way!
Our Free Consultation Includes
Wandrblu is a great team to work with. They're knowledgeable and passionate about their craft. Their team consists of great people who compliment each other and they are focused on the goals! Overall a great experience working with them and I myself have learned a lot during that process!!
Before they even proposed a project, they spent time onsite to fully understand our Vespa rental and guided tour business in downtown Denver. They listened carefully to isolate our target market and to comprehend the challenges we face. We hired them to improve our social media presence but we received so much more. I recommend Wandrblu especially to those who have a photogenic product or service because that is where I particularly appreciated their excellence. They are easy to work with and have an energy that makes the experience fun and positive.
Wandrblu is a smart group of social savvy guys that came in to help us increase our social presence, funnel new and returning visitors to our website, and grow our brand. They asked the right questions, are receptive (and attentive) to feedback, are always available when you need them, and are ready to hit the ground running implementing and refining your strategy through data-driven decision making. Our social presence, particularly on Instagram, has grown exponentially since bringing Wandrblu on board.
I have been connected with Wandrblu for 3 months now, and can not emphasize of how much of an excellent experience it has been. The team is filled with the most genuine hard working people you can come across. They deliver on their promises and strive to help you be successful. I highly recommend these guys!
Professional staff, incredible work ethic, and rapid production turnaround. Two thumbs up!
Mike Mercea is an enthusiastically driven,results oriented professional. He helped drive my marketing and is creative and an outside the box thinker.
Wandrblu was very accommodating in using whatever means of communication worked best for us. As a result, the workflow of content creation, review, approval, and scheduling was highly efficient.
Their communication skills are very good. When they say they're going to do something, they absolutely do it. They keep up with the goal list and to-do list. They're always right on target about when things will be done. We're very pleased with them because they're doers.
Wandrblu is a team driven by results and motivated by your success.
SCHEDULE YOUR FREE CONSULTATION